Organic SEO FAQs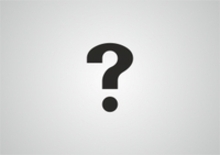 Do search engines approve organic SEO?
Absolutely! Search engines love websites that follow their design and technical guidelines, feature original and interesting content that offers value to the website's visitors and utilise strategies that seek to improve the website's visibility without any deceiving and manipulating tricks. And this is exactly what organic SEO does.
Does organic SEO pose a risk of penalty from search engines?
Absolutely not! If you check Google's guidelines on SEO, you will see that it says SEO can help you improve your website's visibility and save a lot of time. But the most popular search engine also emphasizes the importance of avoiding SEO providers employing unethical strategies, adding that these can cause great damage to both your website and online reputation. Organic SEO strictly avoids the use of tools and tactics that are disapproved by search engines, so there is no need to worry about organic SEO getting you in trouble with Google or other major search engines.
Can organic SEO get my website to #1 on Google?
No one can guarantee to get your website to #1 on Google for relevant keywords and keyword phrases, no matter whom you entrust optimisation of your website. You may eventually progress to #1 on major search engines but you may also need to satisfy yourself with the 1st position on the second page of search results, depending on intensity and strength of competition.
How many visitors can I expect after completion of my organic SEO campaign?
Many website owners erroneously think that they will receive thousands of visitors per day if they make it to the 1st page of search engine results. Some do but some don't. How many visitors you will receive after completion of your organic SEO campaign depends primarily on volume of searches for relevant keywords. Obviously, you can't expect 1,000 or more visitors per day if there are only 3,000 monthly searches for the chosen keywords and keyword phrases.
How much does organic SEO cost?
The prices of organic SEO services vary greatly from one provider to another, ranging from several hundreds to several thousands pounds. But the price also depends on what you want. Obviously, you will pay considerably less if you are only looking for a professional to review your website and give you an advice on what can you do to make it more likeable to search engines and web users than if you ask them to take care of on- and off-site improvements for you. You are recommended to contact several organic SEO specialists to see what are the average prices and don't be discouraged if they refuse to give you a quote before you present them your expectations and needs. It is actually a good thing because it means they don't use one-size-fits-all approach.