Hiring an Organic SEO Specialist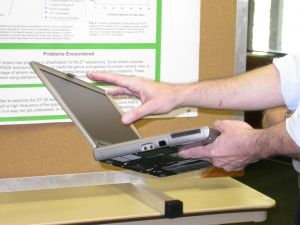 Just because SEO specialist claims to use exclusively organic strategies and avoid unethical techniques that doesn't necessarily mean you are in good hands. SEO services aren't inexpensive and besides making sure that you won't get in trouble with the search engines, you are also recommended to make sure that your investment will pay off before hiring an SEO specialist. To get the service you deserve, pay attention to:
Results. Don't fall for promises but demand evidence that the strategies they use really work in the form of results achieved for prior clients. SEO specialists who deliver results for their clients will be more than happy to show you their prior work on concrete examples.
Experience. It is a good idea to focus on SEO specialists who have been in the industry for quite some time. Not that those who are relatively new don't deliver results but it is a lot safer to choose a provider who delivers results for years.
Strategies and techniques used. You should know exactly how SEO provider plans to make your website more likeable to both search engines and its visitors. Also, you should have a say in your SEO campaign. It is your website and your money, and you have every right to know how it will be spent. If you aren't satisfied with the answers provided or if SEO specialist tends to avoid answering your questions in regard to strategies and techniques they will use, politely say no and look for SEO services elsewhere.
How soon you will see the results of your SEO campaign. The sooner the better, right? Unfortunately, organic SEO takes some time to show results. So if you are told that you can expect a dramatic improvement of your website in search engine results pages (SERP) in a matter of days or weeks, you are highly unlikely getting organic SEO. Even more, fast results are usually short lasting because they typically involve search engine manipulation which can earn you demotion or even worse, get your website banned.
Price. How much you will be charged of course matters. A lot! But before you make your final decision, keep in mind that quality always has its price. This doesn't necessarily mean you can't find a good service at a reasonable price, however, be realistic about the prices. Too-good-to-be-true prices are just that. Too good to be true. You better pay a fair price because an eventual penalty recovery and restoration of a ruined reputation can be a very expensive process.